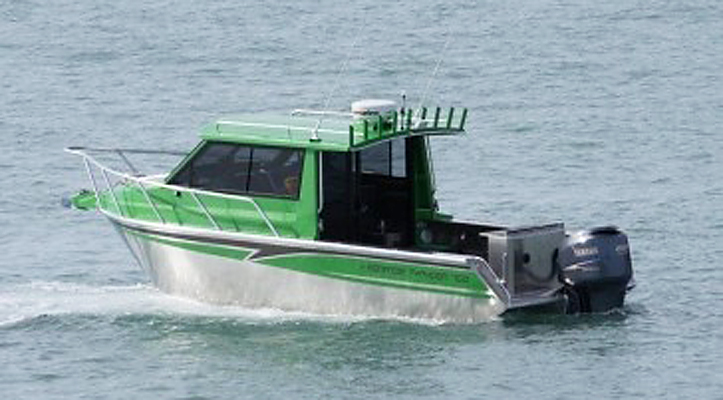 Trailer Boat Trails – Senator 760
Napier manufacturer Senator Boats was set up 13 years ago, with owner Wayne McKinley having a boat-building history going back nearly 20 years.
Senator's new Typhoon range comprises conventional mono-hulls that complement their popular pontoon boats and larger offshore cruisers. The Typhoons start at 5.5m and run through to 8.5m in hull length.
Recently I had the chance to trial the MH760 Typhoon with Senator agent, Gary Hatton, of Auckland Marine. We had planned to take the boat out over the Manukau Bar on Auckland's west coast, but bad weather and other obligations kept interfering, and in the end we launched the boat at Gulf Harbour on the east coast to the north of Auckland city.