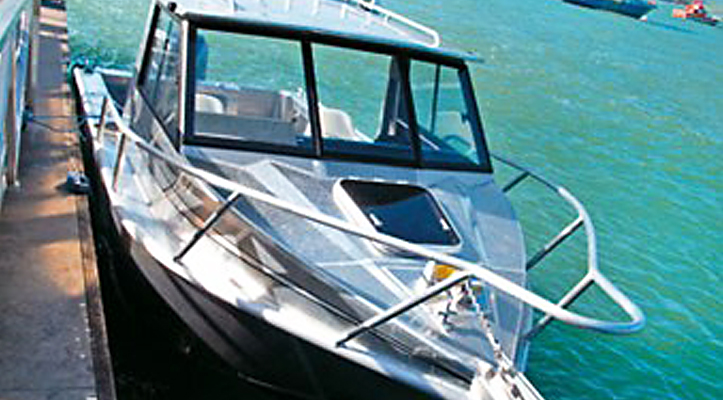 Senator Typhoon 670
The Napier boatbuilder is best known for its shapely pontoon boats, and the all-new Typhoon is the first outward sign of the big moves afoot within the company.
Senator's beginnings were fairly low-key – managing director Wayne McKinlay started out designing and building a boat for a mate who wanted something strong and foolproof for fishing. "Then the old man wanted one…and then someone else…then another one…and it just sort of took off," he says.
That was 12 years and about 900 boats ago, and for most of those years, nearby Firmans Marine was the Senator marketing division. The new boats rolled straight from the builder to Firmans yard and from there to the many happy owners.
But a few months ago, Firmans started its own boatbuilding outfit – and that left the Senator team with a marketing role to fill. McKinlay says the company's looking for property in Napier to establish its own sales yard. In the meantime, Hamilton's Rollo's Marine has picked up a lot of the slack and Senator's newest kid off the blocks, the Typhoon, is parked in its yard.
At first glance, the Typhoon appears to be a radical break from the company's traditional pontoon boat range, but a closer look reveals quite a few familial similarities with both the pontoon Senators and the company's deluxe Offshore series. Senators are easily the best-looking pontoon boats on the market, and the design aesthetics haven't faltered with the Typhoon.