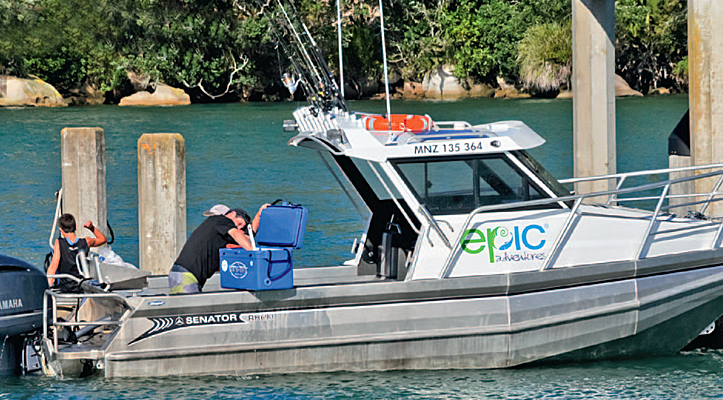 Live Baits at Dawn
Some fishing trips seem to be doomed not to happen, yet as Sam Mossman found, perseverance can pay off in the end.

One such seemingly doomed trip, finally fished on the last day of March this year, had been about 12 months in the making. Primarily it was a lucky draw prize for Manukau angler Bruce Wells, courtesy of tackle chain FCO (Fishing, Camping and Outdoors). Bruce's prize was a day of fishing out of Tairua on the Coromandel Peninsula with kingfish specialist charter company Epic Charters.
Since the original prize notification, we had tried to get on the water about four times, but something always seemed to put the kibosh on it – bad weather, unavailability of the boat, the prize winner, various company representatives, or whatever.