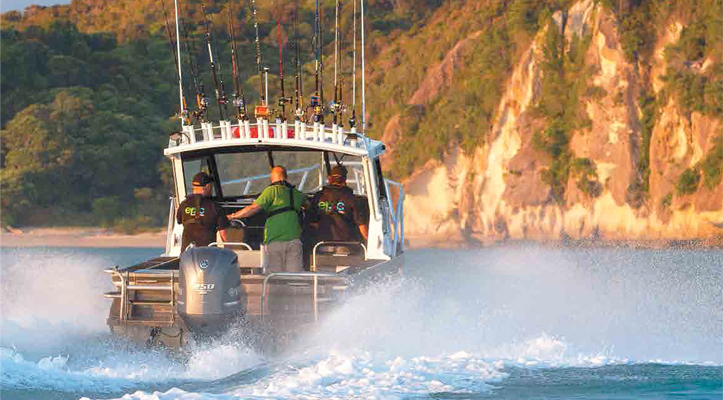 A truly Epic Adventure – RH690
Located in the stunning surrounds of Mercury Bay, Epic Adventures calls both Tairua and Whitianga home.

But this is no coincidence – along with laidback locals and stunning coastal scenery, both these both locations also hold large numbers of XOS kingfish – if you know where to look.
Due to Epic Adventures' popularity, this trip had been in the works for a few months, patiently awaiting a gap in the schedule of their new vessel Coro King. In the meantime, my mate Bart had casually mentioned that despite regular fishing trips and ticks on the fishing bucket list, he'd still never caught a legal kingfish.
Finally a date became available, and it was with great anticipation that we packed our bags and headed south to the seaside town of Whitianga.